Packaging valve bags
End-of-line packaging solutions for valve bags
Valve bags are particularly suitable for bagging powdered products at high speeds.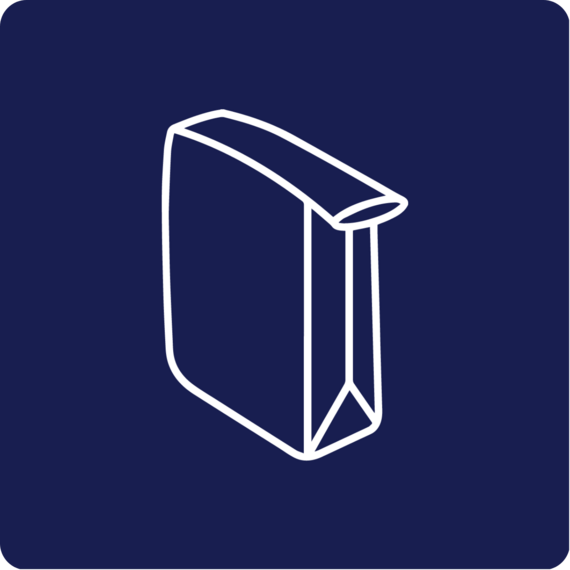 Applications
Main features
Fast bagging
Valve sealing
De-aeration
Material
Paper
Polypropylène
Polyethylene
Why shoud you use valve bags?
High deaeration and filling speed
Variety of closing systems
Breathability of the bag during & after filling
Ideal for all powdery products
Consumer-friendly options: easy opening, handle, etc.
Valve bags are perfect for these products