About us
Located in the heart of the Alsatian industrial area in France, NEWTEC BAG has been developing its experience in bag palletizing systems and complete end-of-line solutions since 1972. Our technology implements proven and reliable principles based on the experience of hundreds of systems installed worldwide.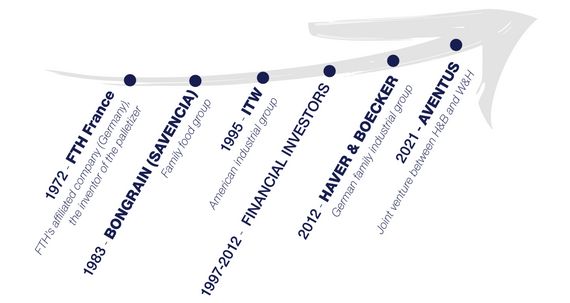 The assets of an end-of-line expert
For 50 years NEWTEC BAG has been developing its experience in complete end-of-line solutions in industries as varied as: agricultural food, chemicals and building materials and offers a wide range of layer deposit and robotic palletizers.
Our technology is based on our know-how and experience, built with the installation of hundreds of systems throughout the world, and with the constant integration of new technologies:
Simple and reliable kinematics
Modularity and flexibility
Eco-concepts
Ergonomics and safety
Performance and reliability
NEWTEC BAG is committed to continuous improvement with the aim of achieving complete customer, partner, and staff satisfaction.
This policy relies on:
Management through process and performance indicators
A global environmental policy for the reduction of power consumption and waste
Safety and work conditions management
Continuing education of our teams
The right solution for each market
Our solutions combine production requirements and presentation quality of each product by taking the specifics of the various markets into consideration.
This is why at NEWTEC BAG you will find a complete range of palletizing systems and end-of-line solutions with throughputs of 300 to 5,000 bags per hour for most markets.